Welcome To The Next Evolution of Travel
At the Transformational Travel Council we are committed to aiding in a radical shift within travel as both an industry and an individual practice. The time has come for travel to take its right place as a lever for healing and connection.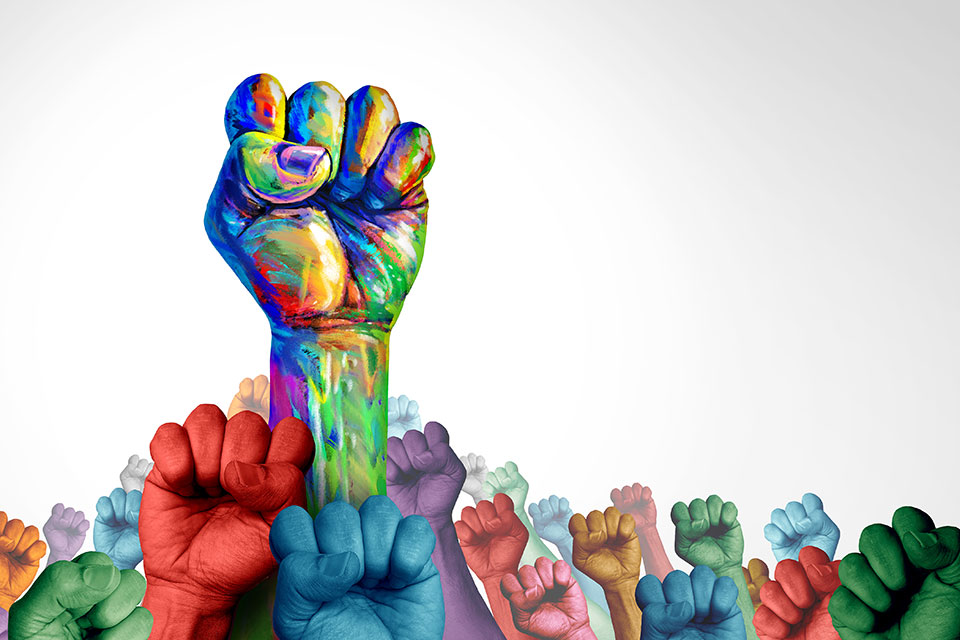 Equity & Justice
If Transformation, at its roots, is about new ways of being and engaging the world, then a foundational aspect of that new way of being is how we see and interact with others. Travel is a vessel for deeper connections that can lead to integration of human consciousness, radical human solidarity, and healing of the wounds caused by racism and prejudice the world over.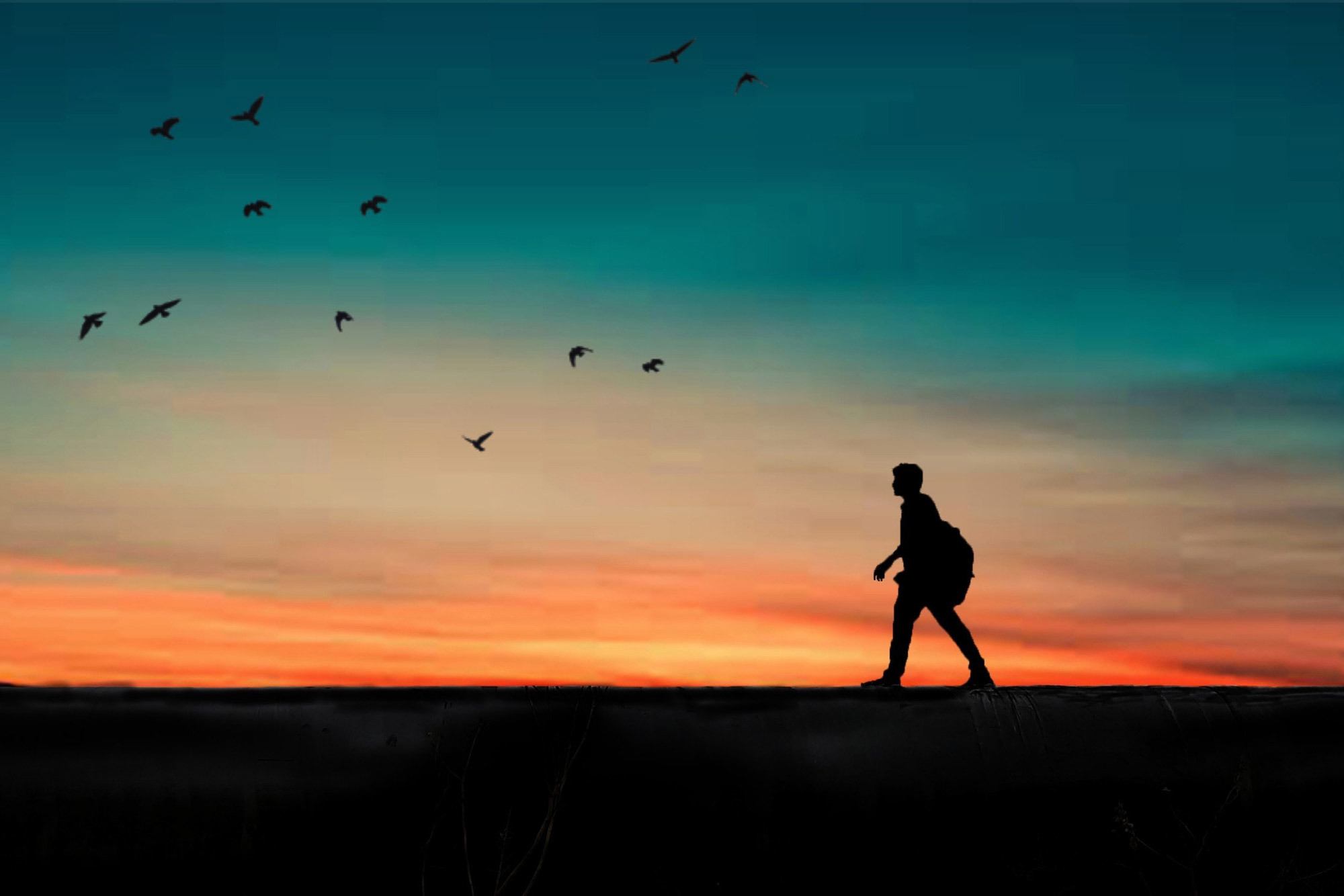 Transformation Design
By guiding and empowering your travelers or guests with practical and accessible tools and practices rooted in wisdom and science, they 'll align thoughts, emotions, and actions in a way that potentially, transforms. When approaching travel more mindfully, as an informed and intentional practice, one taps into more clarity, connection, meaning, and purpose.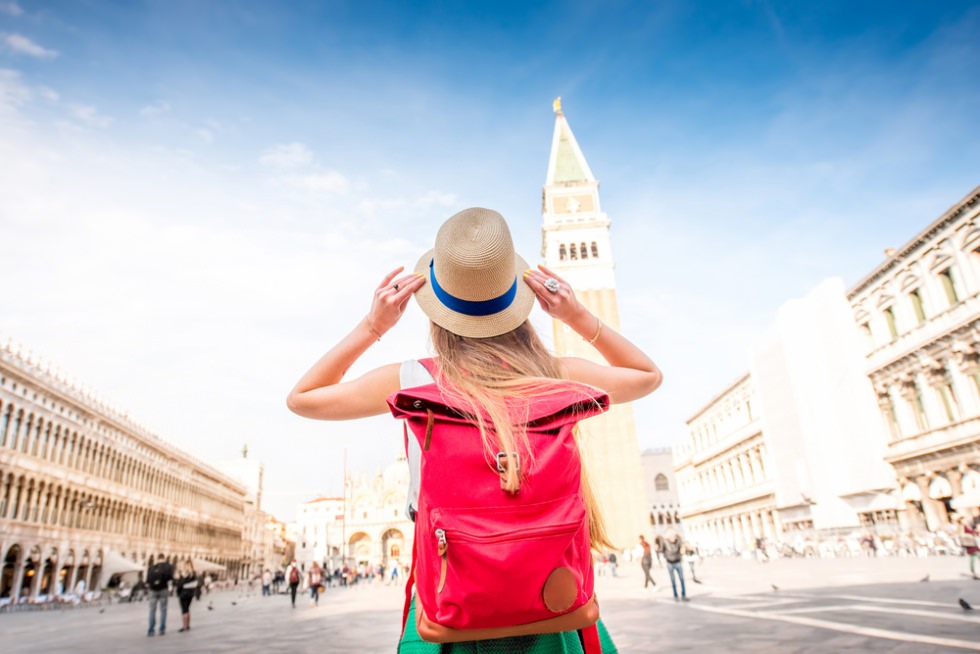 For Travelers
We're here to help you embrace travel as a soulful craft, an activated process of using travel as a powerful opportunity to deepen your experience and your relationship with yourself and our world. These insights provide a better understanding of how travel-inspired change can affect values, behaviors, attitudes, and choice-making, both while traveling and at home.
The TTC Framework For Transformation
Our proprietory Framework builds off the foundation of working from the inside out to explore the different contexts and dynamic relationships we have both within our travel practice and outside of it.
This Framework is the basis for all the courses you see here and guides the Transformational work of the TTC.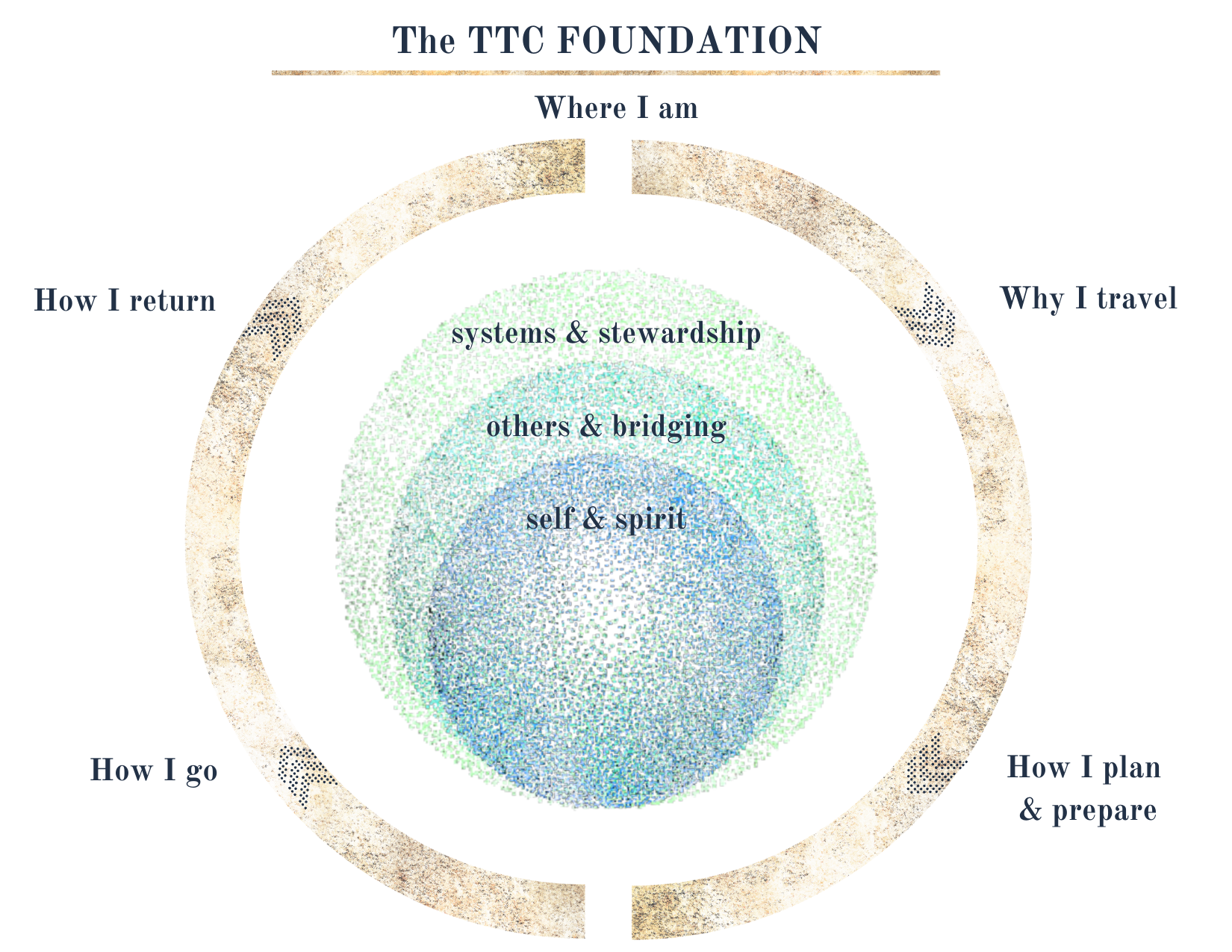 Learning For Everyone
Are you a traveler seeking a deeper experience from your travel practice? A travel professional seeking to expand your toolkit for creating amazing experience? Are you a business owner looking to level up your companies' offerings? No matter where you are right now we have something for you. Below are some sample courses.